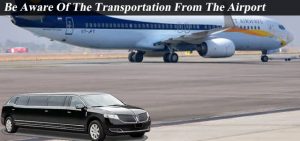 Travelling is a hobby for most people and no one likes to waste their time from the very beginning. The first step of traveling starts from the airport only. People must be aware of the transportation facilities from their arrival airport. Not only traveling but a business trip also depends on the mode of transportation from the airport.
Common expectations from the transportation companies-
A person may be having a tight schedule and from that schedule, he or she may not like to waste time and money in transportation. So, there are many cheap modes of transportation which a person can avail during their vacation or business trips.
Safety is another issue which one must keep in mind before starting their journey from the airport. Now the important point is that while returning also people must be aware of reaching the airport in time and so they must choose the best transportation at an affordable price. Metro Airports Cars Services of Detroit Airport Limo Cars may be regarded as one of the best modes of transportation at an affordable price.
There are many car services available in today's busy world but one must be heavily aware of the best service so that they can start their journey with a fresh mood and can also nd the journey with a fresh mood.
Keeping certain things in mind-
Certain things must always be kept in mind no matter how much basic these things are.
Quality of the vehicle must be good and you must get the choice of choosing the cars as per your likings.
The company that is providing a good transportation service will always have 24 hours service throughout the whole week.
Make sure that all the vehicle for transportation is insured.
The best transportation company will always have transparency and also competitive pricing.
Make sure that you choose a renowned car service with good reviews about reliable and timely services.
Must have the frequency of hiring the cars for personal as well as business needs.
These are some of the basic things which you must always keep in mind before you book your vehicle. DTW Metro airport transportation service may be regarded as one the best services in town with a warm welcome at the airport that will bring you joy for sure. So, plan your vacation wisely so that you can get the fullest from your trip.
Detroit Airport Limo Cars is one of the best and reliable transportation services in Detroit. Feel free to choose our services without any hesitation.