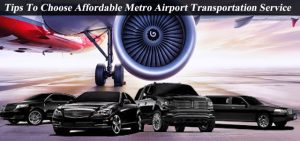 If you are planning to go on a vacation with your family or friends then you must consider the airport transportation service as an important factor. The start of the must be refreshing and full of enjoyment so this will add extra energy to your traveling. Vacation is basically a person's relaxing time so it must not be hectic and also must not be full of tension. Business trips are also there where people prefer to avail airport transportation service.
A guide to choosing the best metro airport transportation service.Choosing Detroit Airport Limo Cars can be the best option.
However, a person cannot choose the best transportation for himself at a single glance. He or she needs to do a kind of research work before choosing the best services for themselves. People will have to look at the reputation, costing and many such important factors are there. Detroit airport car service may be regarded as one of the best among all with picking up and dropping facilities.
Finding out the reputation of the company- Before you hire your transportation service you need to check the experience as well as the reputation of the company which you are hiring. It is always worth to put any effort into seeing the reputation of your hiring company. Later on, you will surely realize how important it is to choose the best one.
Availability- It is not always that you choose the company and they are ready t provide you their service. They may have a tight routine for which they cannot provide their service. Matching of the dates is an important factor. So try to choose the best transportation service from the airport by matching your date. Try to contact the company and match your dates with them
Pocket-friendly- Always keep in mind that going for the best is not always the best option. There may be some companies who are providing their customers with the same features as that of the renowned companies but with a lower cost. Try to be wise enough to look at your budget and also your comfort. Try finding the most cost-effective transportation service from the airport.
These are some of the basic steps which you can follow to choose your affordable and suitable transportation service from the airport. You will get many options for metro airport transportation services but always go for the best one within your budget.
Take a look at Detroit Airport Limo Cars offers one of the best transportation services in Detroit.