If you are looking for the best Detroit Airport Car Service then the answer is "Detroit Airport Limo Cars". During the time of the flight, the mind is automatically switched to the tensed mode and one cannot make better decisions even for the driving stuff. Traffic, long parking hours and the last-minute rush makes it hard for the person to catch the flight and the result is either a flight miss or some another problem that could lead to more problems. During this time, Detroit Airport Car can help you omitting all these hassles and give you the most comfortable, fast and quick services to the airport.
The company has the least Metro Airport Car Rates that is a sound reason to consider them. As soon as you book the car services, the company gets active to provide the best car services. The drivers are punctual and arrive an hour before the flight to avoid the last-minute rush. The drivers are well trained and know how to drive well through the roads of the Detroit. Apart from their safe and fast driving, the company keeps a regular check on the drivers by taking their drug test. The company makes sure that the customers receive the best services ever.
The company provides the following services in Detroit:
Providing you great and reliable services to and from the airport, the company takes care that you refer them for your future rides. You can choose from a wide range of the classic black Lincoln cars to ride through the city.
What could be more fun than the night out? But partying out can make your senses down resulting in bad car accidents. Leave it on the company as they will responsibly take you at night and drop you back at home.
With these car services, you can enjoy your wedding at the best. Dive through the city with the comfortable 6 to 10 people spaced limousine cars and make the best out of your wedding. Enjoy your big day riding in these luxurious cars.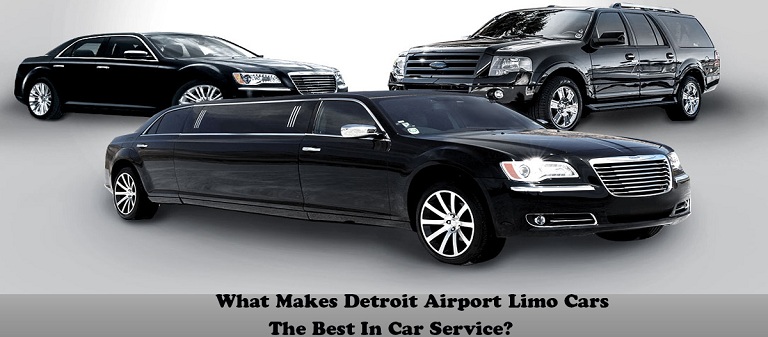 With these services, the car company has proved that no one can beat them in terms of the servicing, care, affordability, punctuality, and safety. So next time if you want to take a ride across the city, choose them for your service.
With Detroit Airport Limo Cars, you can stay relaxed about safe and secured travel partner. The certified, trained and experienced chauffeurs never miss to satisfy customer's needs with perfection. Affordable cost and out-of-the-box service are the key behind their huge popularity.