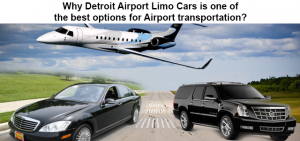 Detroit Airport Limo Cars are one of the safe and reliable service providers of Airport Transportation in Detroit and also city transportation. This is the reason why it is considered as one of the most preferred modes by maximum travellers and the busiest city commuters. With several years of experience and a large number of satisfied consumers, we are highly devoted to offering the best cab service that maintains high standards like utmost cleanliness, passenger safety and the on-time service. Here are a few reasons why we are one of the best and renowned companies.
Best quality vehicles: One of the important part of any Metro Airport Cars service provider, is their vehicles should be maintained in the best condition. Our cars are always clean and maintained hygienically. The chauffeurs will assist all passengers with their luggage making sure they are safe and you always get the assistance you require. All the vehicles are well equipped with the best software navigation system and GPS for easy tracking and best management of route.
Verified and flexible chauffeurs: With best condition cars, we also put the focus on offering you trained and skilled chauffeurs. This is yet another aspect of safe and reliable transfer service. The riving staffs are registered and we always follow a strict process to make sure they are always reliable and possess no history of misbehaving or any kind of legal issues. Moreover, the drivers are well trained about every street and corner in Detroit.
Cost-efficient: All our services are provided at a very cost-effective price. You will get what you will pay for. We never charge any hidden fees and all our charges are fixed for every ride. You will never get surprised by any high charge like that of rental cars.
Friendly staff: besides being trained and reliable, our chauffeurs are very friendly and cheerful as well. You will never want to deal with a tough driver after a long journey. With several years of experience, our chauffeurs have always delivered a professional service to all our customers. Therefore, we are a name to reckon whenever it comes to airport transportation service. No matter wherever you are heading to or from the airport, Detroit Airport Limo Car is always a reliable option. You can either go to our website or you can book online or you can call us for an Airport Metro Car booking.
Thus, next time you plan your visit to Detroit, never hesitate to book cars from Detroit Airport Limo Cars. You will find best quality Metro Airport Cars at affordable fare.