Are you planning to visit Detroit this coming weekend for business purpose or a vacation? Then there is no doubt that you will have a lovely experience because it is one of the fantastic city in America, where you can create some of the nice memories. But while planning for your travel, you should arrange things properly. A small mistake in planning can bring worst experience for your trip.
While planning, you should look for a good hotel that will give you a comfortable stay and along with that, you should keep idea about the foods and cuisine available in the city. All these small things will end up making an awesome trip for you. We all know that anything that starts well will end well. Make your journey to Detroit beautiful from the time you land there in the airport. Yes! You can pre-book a Limo car or a Sedan through one of the best Detroit Metro Car Services available in the city. When you pre-book for this service, a fantastic limo car, Sedan, SUV or any other luxurious vehicle will come as soon as you reach the airport and take you from the airport to your hotel or any other destination in the city. It will make your travel more safe and comfortable.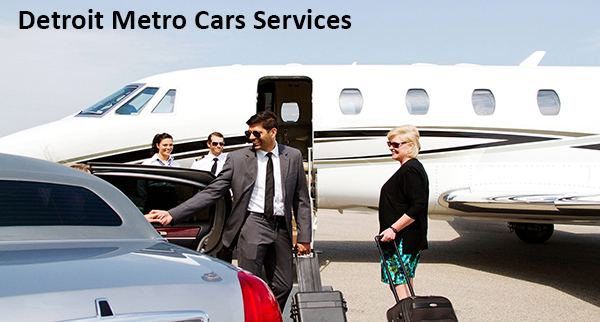 Now let's discuss on some of the important reasons why you should book Detroit metro car services:
Variety of cars: There is a large number of companies providing such services in Detroit. All you have to do is choose the right one. By booking for these services beforehand, you can get a number of luxury cars to travel in the remarkable city Detroit. These services are available at very affordable rates. Detroit airport limo cars are one such company offering Detroit metro cars to and from Detroit Metro.
More space, more comfort: It is true that you can easily travel to your destination from the airport at a very minimal price by sharing a cab. But you cannot enjoy the comforts that you will get by hiring a Detroit Metro Town Car When you share a cab, you will not get much space for sitting and also for keeping your luggage but with cars from 'Detroit airport limo cars', you will get more than enough space both for yourself as well as for your luggage.
Pre-booking a Detroit Metro Town Car will protect you from the hassles that you may face if you book a transportation after reaching the airport. 'Detroit airport limo cars' offer best transportation services at most affordable rates.
Make a stopover wherever you want: The Detroit Corporate Transportation permit you to stop anywhere for any purpose while traveling to and from the airport. This facility gives you more independence, comfort and allows you enjoy your trip to the fullest.
No matter whether you are traveling for business purpose or for any other personal reason, 'Detroit Airport Limo cars' offers you the world class cars like Sedan, Limousine, SUV and other big vans for making your travel comfortable and safe. After your stay is over, you can also easily reach the airport in time by avoiding all the hassles that you may face because of heavy airport traffic. You will also get well trained and professional drivers who will offer you with magnificent customer service.
Services offered by Detroit Airport Limo cars services are Airport transportation, Detroit Metro Car Services, Corporate transportation and Metro airport transportation.