Proper and comfortable transportation has always given prime importance as one of the biggest requirements for every human being in every era.
Detroit Airport is one of the busiest airports of the world. The reason behind this rush is that it is considered a great place for business trips as well as personal travelling needs. Being a hub of many successful worldwide, these firms keep on hosting different level of corporate parties, conferences, business meets and lot more.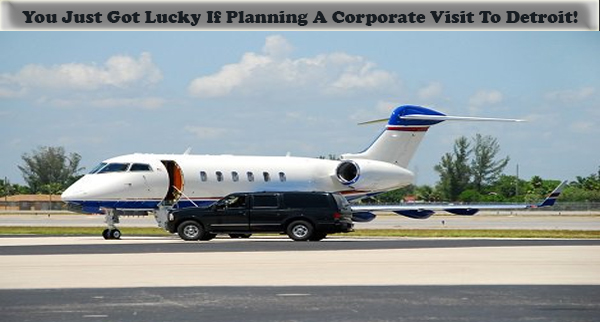 But the Detroit Corporate Transportation services holds a special importance because you can hire luxurious cars like Limousine, SUVs, many other types of large vans, etc. for your complete travel need. Know when you can hire this transportation;
Need pickup from Detroit airport- You can book them for the entire corporate team or for your personal leisure.
Want to get the drop at the Detroit Airport
Wish to explore the in and out of Detroit
Avoid traffic hassles
Quality services
Looking for cost-effective yet reliable Detroit Airport Transportation.
No matter what time you need a cab, once you have booked our services, your desired vehicles will be ready at the pickup location, much before your arrival time. After a long tiring flight, if you get a comfortable limousine or SUV already waiting outside, nothing can give you more relaxed feeling. Instead of that, you would like to have a cab ready that can take you to the hotel room in a safe and comfortable way. You can easily avoid all those hassles of standing in the taxi booking counters, searching the cabs, etc. Detroit Airport Limo Cars simply make your travel to Detroit best of all because we have a special fleet of vehicles, trained and sophisticated drivers, budget-friendly deals and lot more. We even allow customers to book a limousine on an hourly basis to make their travel as comfortable as possible within their budget.
The cab you chose to book is deployed for you especially for your need. There will be no waiting time outside the Airport as you do to board bus, normal taxi service or other transportation modes. This is how we are trying to make Airport Transportation in Detroit much convenient, enjoyable and affordable for every Detroit visitor. You can book us without any hassle. No matter where you are coming from, we can take you where you want to go to the Detroit region with an ease.
So, go ahead with your corporate trip with Detroit Airport Limo cars and make it best for every team member.